Enter to win a Digital Copy of
ALL OR NOTHING & WHEN I FIND YOU
Book One & Two of the TRUST NO ONE Series
Follow
Tour
for More Chance to Win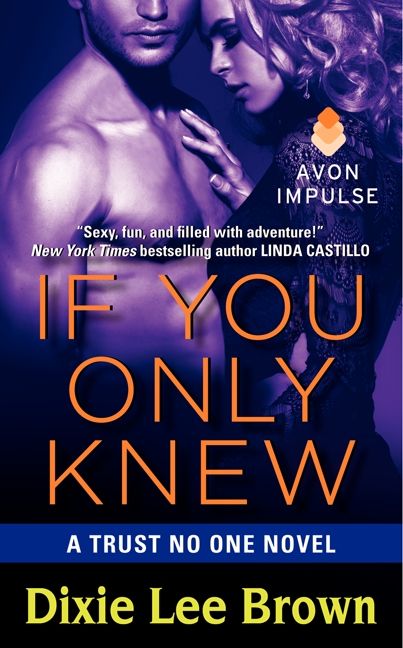 BUY NOW
Beautiful but deadly, Rayna Dugan is a force to be reckoned with - even in heels.
But when her plans for the evening suddenly involve defending her life against a criminal empire, Rayna knows she needs backup. Suddenly the choice she made to leave Ty and her old mercenary team in Montana seems like a bad call. She's been running from her feelings for the tough, rugged man, but Rayna needs Ty now more than ever. Yet when Ty becomes the new target, his help could mean his death…
Ex-cop Ty Whitlock has spent the last six years waiting for his past to catch up with him. When it finally does, he isn't expecting the woman he loves-the one who walked out on him-to be caught in its web. He knows she's moved on, but he can't help but want one more chance with the petite beauty. Ty's only got one choice: find Rayna and keep her safe. But that's the easy part. Once he finds her, can he convince her to stay?
~~~~~
Well Ladies...Dixie Lee does it again, with a great cast of characters (some of my favorites from the Trust No One Series...Walker perhaps).
Great storyline with plenty of twists and turns to keep me guessing, and the chemistry between Ty and Rayna was sweet, sexy and ready to combust! I love when I read a Romance Suspense and I am kept on my toes and that's what you will get with IF YOU ONLY KNEW, the newest release in the TRUST NO ONE Series.
Kinda hoping that Nate will get his own book...Guess I'll have to wait and find out!

~~~~~
Giveaway
a Rafflecopter giveaway
~~~~~
About Dixie
DIXIE LEE BROWN lives and writes in Central Oregon, inspired by what she believes is the most gorgeous scenery anywhere. She resides with two dogs and a cat, who make sure she never takes herself too seriously. When she's not writing, she enjoys reading, movies, and trips to the beach.