Enter below to win
A Paperback Set of

A TOWN CALLED VALENTINE &
TRUE LOVE AT SILVER CREEK RANCH by Emma Cane,
with Delicious Chocolates from Colorado!
A Promise at Bluebell Hill
Valentine Valley Series Book Four
Emma Cane
Released Feb 25th, 2014
Buy Now
Welcome to Valentine Valley, where romance blooms and love captivates even the most guarded of hearts . . .
From the moment Secret Service agent Travis Beaumont strides into the town and through the door of Monica Shaw's flower shop, she feels a sizzle of attraction. After years of putting everyone else's needs first, Monica is ready to grab hold of life. If she can just persuade the ultimate protector to let his own walls down for once . . .
The President's son is getting married in Valentine Valley, and Travis should be avoiding all distractions . . . not fantasizing about a forthright, sexy-as-hell florist. Especially when she's keeping secrets that could jeopardize his assignment. But just this once, Travis is tempted to put down the rulebook and follow his heart—right to Monica's door.
Roses are red, violets are blue, and in Valentine Valley, love will always find you.
Hero Profile
Name: Travis Beaumont
Age: 35
Occupation:
Physical Description:
Auburn hair, deep blue eyes, a square-jawed Captain-America face
Likes:
Following rules and keeping things in order. Before he meets our heroine, Monica, he doesn't remember how to have fun.
Dislikes:
Anything that might put the president at risk—even activist old ladies who live in the Widows' Boardinghouse. ;)
Relationship Status:
Single until he meets mysterious, spunky flower shop owner, Monica Shaw. He tells himself he needs to stick close to her to figure out if she's planning a protest while the president is in town, but he's fooling himself…
Typical Friday Night:
A hard run for exercise, then drinks out with his team, to make sure they have fun and relax, while he oversees them.
Drink of Choice:
Favorite Food:
BLTs at the Halftime Sports Bar with Monica
Favorite Song:
Star Spangled Banner (he hears it a lot, working for the president)
Choice of Transportation:
a big black SUV with tinted windows
Boxers or Briefs:
Best Memory to Date:
Getting drunk with his fellow Marines and all getting a tattoo of the Marine Corps emblem just before shipping out.
Words to live by:
Do your duty and live with honor.
~~~~~
Giveaway
a Rafflecopter giveaway
~~~~~
Meet Emma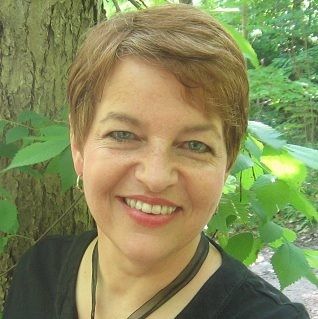 EMMA CANE grew up reading and soon discovered that she liked to write passionate stories of teenagers in space. Her love of "passionate stories" has never gone away, although today she concentrates on the heartwarming characters of Valentine, her fictional small town in the Colorado Rockies. Now that her three children are grown, Emma loves spending time crocheting and singing (although not necessarily at the same time), and hiking and snowshoeing alongside her husband Jim and two rambunctious dogs Apollo and Uma