Enter to win a Digital Copy of DIVINE MOVES
Follow
Tour
for More Chances to Win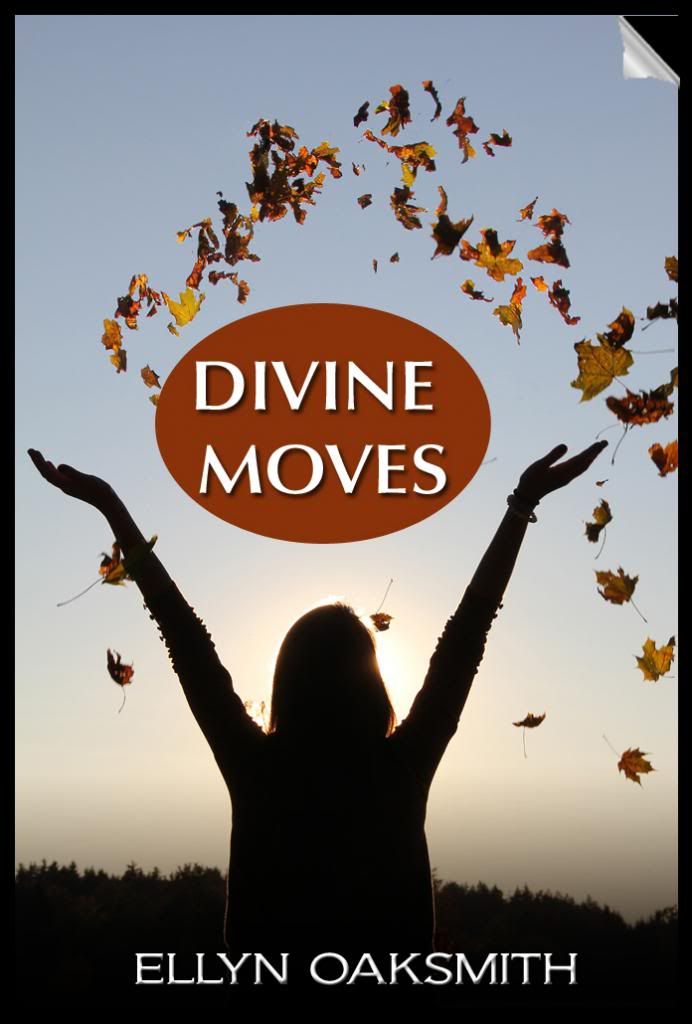 Seventeen years of loving is a hard habit to break…
Meryl thought things couldn't get any worse. She's caught her husband in bed with the neighbor. She just found out she's broke. Then her outrageous mother, Faye, shows up.
Faye wants to be a grandmother and has money to loan so it's hard to say no. But what Meryl doesn't know is that Faye, a former stripper and born again Christian, plans on opening an exotic dance and women's fitness studio in Meryl's affluent suburban community.
When Meryl's book club gets roped into promoting the studio by dancing at a charity tea, they discover that their laced up 'burb isn't as proper as they think. As her husband fights to win her back, Meryl grows increasingly attracted to a handsome sheriff, recovering from his own loss. As a crisis looms, Meryl must face her demons from the past. But first she has to get through Christmas.
Funny, sad and sweet, Divine Moves reveals the forces that derail our lives and the sometimes divine intervention that keeps us on track.
~~~~~
Meeting Faye and other Death-Defying Acts
by Ellyn Oaksmith
"Do you mind if I smoke?" were the first words out of her mouth. She added, "Never mind. I quit. Yesterday. Okay, so maybe I had one this morning but it didn't count 'cause I only smoked half. A waste of money. But I gotta quit. I'm living with my daughter," at this she rolls her eyes. "She's got a rule about everything. You know, we run this dance studio." She looks me up and down as if to gauge my squeamishness. "Boudoir dancing. You know: on poles and stripping. Women only. It's a classy place. You can go, get a sweat on and no one will judge you. We got some heavy ladies, let me tell you. They know how to shake it. And this one Asian girl, my God, it's like someone's holding a Bic lighter under her hoohaw. She's here and she's there, she's shaking in so many places I thought we had an earthquake. God's my witness." Faye looks around as if she thinks someone else is in the room. "You ever talk to Jesus?"
I shake my head. "He's all around you know." Faye says. "I've heard," is my well thought out response. I've never had an interview quite like this.
"Anyway, in the dressing room, she's got rules posted on the wall. Laminated. Lord that woman loves her laminator. You better keep moving or she's gonna laminate you. Anyway, the rules: You can't leave your workout clothes there. You can't use your phone in the changing room. You can't eat in the dressing room." Faye raises her hand. "I swear to God. Like what does she think? Some woman's gonna eat a hoagie before putting on her tap pants? What is she thinking? And the lists. Don't get me started on the lists. She has lists of her lists."
When asked how she likes living with her daughter, Faye immediately responds, "I'm looking for my own place. It's hard though because the studio isn't making that much money yet. And I do like seeing my grandkids. It's like I'm making up for lost time. My granddaughter, Nathalie, she reminds me of me. You know all tough and the attitude and everything. She's got balls. It's her I don't want to catch me smoking. My grandson, Henry, he's more bookish like but he's a lot of fun too. I got him this skateboard for Christmas. Well, actually this is the second one. The first one- well, it's gone. Anyway, I take him skateboarding and then we go get a Snapple and talk. You get kids away from their parents and they really talk to you. They went through a hard time, with their parents' going through all that and now it seems like they're both opening up a little. Henry talks to me about what happened the night his father – well, that's another long story. Let's just say it's been a very eventfulish year. I got lucky with my kids but lemme tell you, it doesn't take much before kids start to drift. You look away, they're 18 miles off the coast and you don't know how it happened.
"That's the thing about drinking," she continues, "It sucks time out of your life that you don't never get back. I mean you only got one life and when you drink the way I drank, well, time you can lose entire years just like that. God gave me two girls who went out and managed to thrive, despite me and lemme tell you, that makes my life worthwhile. I got two daughters that are…" she gets teary. "They are real women, you know." She blows her nose. "So, I been blessed. Yeah. You could say that."
She looks me up and down again. "Say, you wanna take a class? I bet you'd like pole dancing. I mean, that gives you a core workout like nobody's business. I just learned that that's what it's called. Back in the day we just called it dancing, you know."
I decline and after a little while she believes me. "Tell people the name of the studio. It's called Divine Moves and we got the best classes in town. My daughter has turned into a natural. She's great." She nods again. "Yeah, she's great."
She looks deep in thought again and I turn off the recorder.
"Now, you wanted to interview me. What are your questions?"
~~~~~
OK....So....I really, really enjoyed DIVINE MOVES. Ellyn writes a funny, yet heartbreaking tale about a family overcoming some major issues, involving the relationships between husband and wife, parents and children, mother's and daughters...with some hysterical antics that if you picture in your head, you will be cracking up laughing.
BUT.....and this is a HUGE pet peeve when it comes to reading for me, so fair warning to those readers who feel the same as me, HEAD HOPPING!! I don't want to let this take away from the fact that I really liked the book, but the change of POV from sentence to sentence or paragraph to paragraph...it is just the one thing that really drives me crazy, so if you are like me, beware that this is the case. Some readers don't care, but it is just something that I needed to point out.
Now that I am over that, DIVINE MOVES really was a fun women's fiction about "Healing", and how we overcome who we essentially are destined to become, and how a parent's life can effect the children (younger and older).
I recommend DIVINE MOVES to my readers who are fans of funny, laugh-out-loud, women's fiction, that will touch the heart and leave you thinking about your own life!
Giveaway
a Rafflecopter giveaway
~~~~~
Meet Ellyn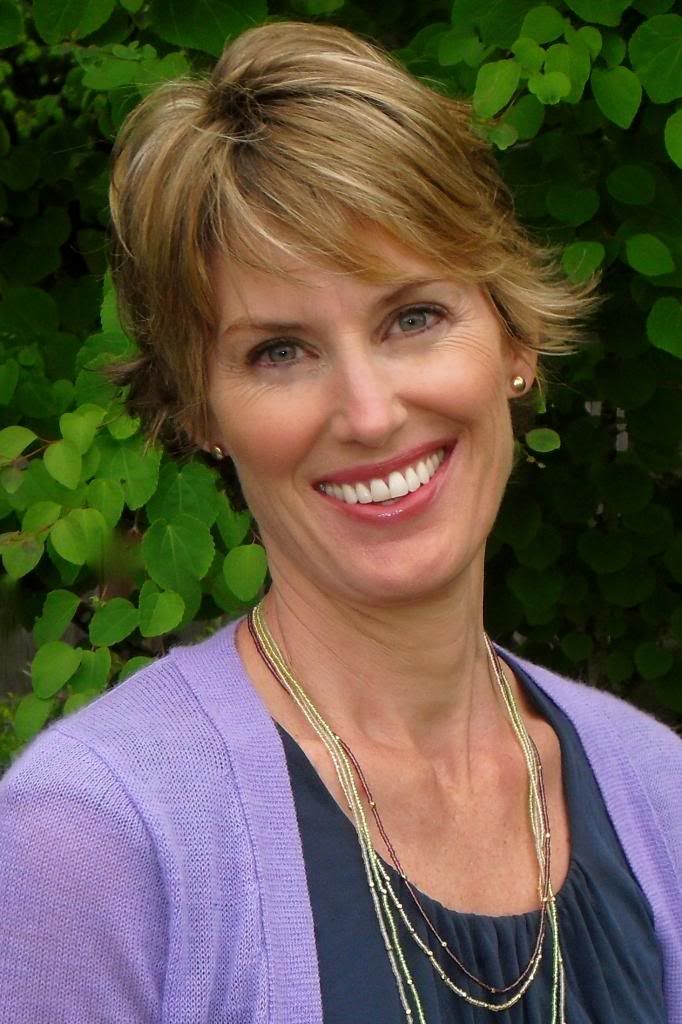 I've been hooked on writing since 4th grade when my story of an alley cat was read in class as an example of a good scene setting. I just about fell off the chair in utter joy. I was a total goner when a film I'd written while at the American Film Institute was screened and people laughed. At the right places!
At Smith College I gave my professor a heart attack when I compared Tess of the D'Urbervilles, the book, to the movie.