$10.00 Amazon or B&N Gift Card
Follow
Tour
for More Chances to Enter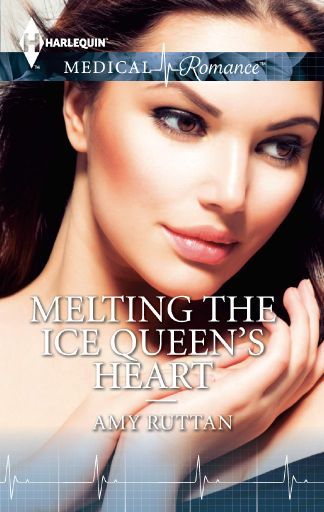 BUY NOW
Having left his humanitarian posting in Africa to raise his two orphaned nieces in San Francisco, Dr. Gavin Brice has enough on his plate without an inconvenient attraction to his new boss! The frosty Dr. Virginia Potter clearly disapproves of his maverick ways - but with one amazing kiss, the ice begins to thaw….
~~~~~
Meet Dr. Gavin Brice
Dr. Gavin Brice is the hero from MELTING THE ICE QUEEN'S HEART. Every time I start a new book I always start a Pinterest board up so I can visualize the characters more.
And when I was writing Melting I visualized Kevin McKidd from Grey's Anatomy as Dr. Gavin Brice, because Gavin was a ginger hero and Kevin McKidd is the handsomest ginger man I've seen a long while.
Only Gavin isn't Scottish.
He's American, from Montana. He doesn't like city life and raising his nieces was never his plan. His plan was to continue to travel the globe, live out of his rucksack and provide medical care to developing countries.
His mission in life was humanitarian work.
He raised his sister when he was younger and he doesn't have much faith in the traditional family. There are no plans to settle down.
Of course, that all changes when his widowed sister succumbs to cancer, leaving his two little nieces orphans in San Francisco. He returns to raise his nieces, but he bucks at the confines of a hospital setting.
He hates all the rules and regulations. He's so used to working in hostile environments where you used what you had available and did what was necessary to save the patient's life.
He drives a motorcycle, except when he's driving his nieces to Girl Scouts and school. Then he drives his sister's minivan.
He loathes the color pink, because he seems to be saturated in it in his new life as guardian, but he puts up with it.
Gavin's rough around the edges, but there's a soft spot. One only a complete opposite can reach and that's my heroine Dr. Virginia Potter, the Chief of Surgery and his boss.
I adored the chemistry between Dr. Gavin Brice and Dr. Virginia Potter and I hope you do too.
~~~~~
Giveaway

a Rafflecopter giveaway
~~~~~
About Amy
Born and raised on the outskirts of Toronto, Ontario, Amy fled the big city to settle down with the country boy of her dreams. When she's not furiously typing away at her computer, she's a mom to three wonderful children.
Life got in the way, and after the birth of her second child, she decided to pursue her dream of becoming a romance author.
You can find out more about Amy at her website.
Find Amy Here