Digital Copy of LOVERS AT HEART
Book One in The Bradens Series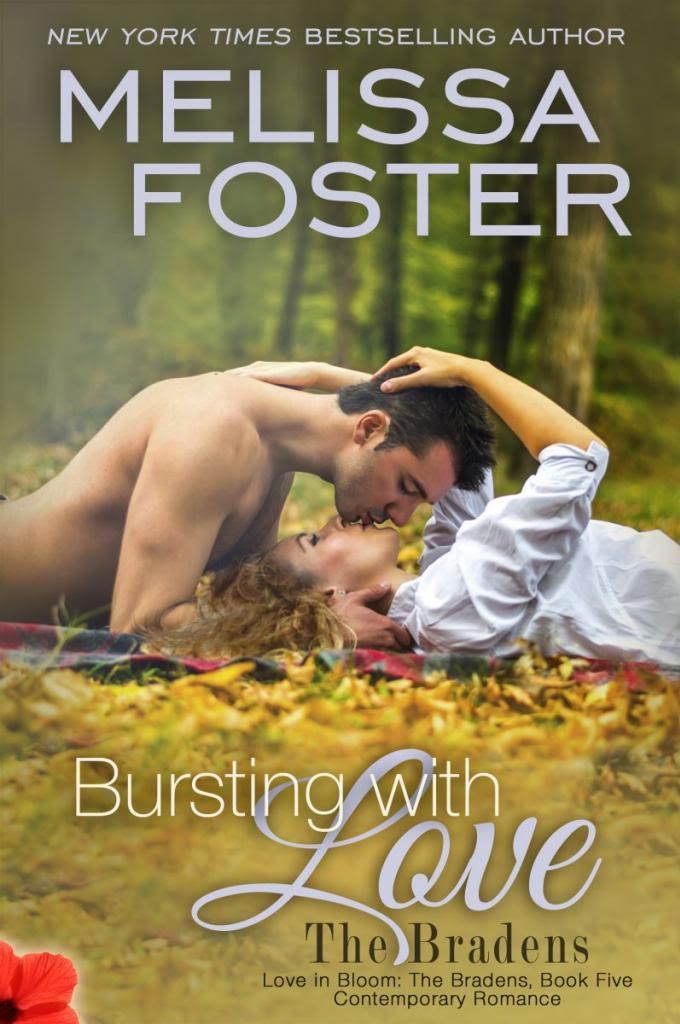 After having her heart broken by a country music star, Savannah Braden has sworn off men. She takes a break from her fast-paced Manhattan lifestyle for a weekend at a survivor camp to rebuild her confidence and readjust her priorities. But when she meets the handsome guide, Jack Remington, she's drawn to everything about him—from his powerful physique to his brooding stare—despite the big chip on his shoulder. Powerless to ignore the heated glances and mounting sexual tension, Savannah begins to reassess her hasty decision.

After losing his wife in a tragic accident, Jack Remington found solace in the mountains of Canada. This solitary existence allows him to wallow in his guilt and punish himself for having made a decision that he believes cost his wife her life. He never expected to want to return to the life he once knew—but then again, he never expected to meet gorgeous, stubborn, and competitive Savannah Braden.

One passionate kiss is all it takes to crack the walls the two have built to protect themselves, and allow love to slip in. While Jack fights his way through his guilt, and struggles to get back into the lives of those he left behind, Savannah is there to help him heal, and together they nurture hope that they've finally found their forever loves.
~~~~~
Jack and Savannah....whew...what a start! Talk about the sparks flying ALL OVER THE PLACE, and the "Dirty" sex in the woods...oh momma...get me a fire extinguisher.
Not only are you sucked into this romance from the moment these two lay eyes on each other, but the emotions that these two are dealing with, one weary of another "fixer upper", and the other with a load of guilt that controls his entire life...if that doesn't just break your heart, I don't know what might.
Jack was beyond sexy! Savannah didn't stand a chance, and I am all about a man who can be honest about his feelings and what he needs. And Savannah...she was a strong-willed heroine who didn't let Jack and his cranky attitude slide...I loved watching them go head to head!
Not only do get a romance full of emotion, passion, forgiveness and a second chance at love, but you get all that a Melissa Foster Romance promises, secondary characters that are like old friends who you get to see again and again, new characters that you can't wait to find out if they will get their own romance (The Remington's...yay), and a fantastic storyline that will keep you turning page after page until you reach the end, and feel like it's the last day of camp, because you are going to miss all your new friends until you see them again.
If you haven't read a romance by Melissa Foster, then you need to rectify that right now...start by entering to win a digital copy of LOVERS AT HEART, which is book one in the Bradens Series!
Giveaway

a Rafflecopter giveaway
~~~~~
About Melissa
"Melissa Foster is a wonderful connector of readers and books, a friend of authors, and a tireless advocate for women. She is the real deal"-- Bestselling Author
Jennie Shortridge
"What sets Melissa Foster apart are her compelling characters who you care about... desperately. This is psychological suspense at its most chilling. I dare you to read the first chapter and not be hooked." International bestseller, M.J. Rose
Melissa Foster is an award-winning, International bestselling author. Her books have been recommended by USA Today's book blog, Hagerstown Magazine, The Patriot, and several other print venues. She is the founder of the
Women's Nest
, a social and support community for women, the
World Literary Café
. When she's not writing, Melissa helps authors navigate the publishing industry through her author training programs on
Fostering Success
. Melissa is also a community builder for the Alliance for Independent Authors. She has been published in Calgary's Child Magazine, the Huffington Post, and Women Business Owners magazine.
Find Her Here