Enter to win a Digital Set of the
Semya Slotin Mystery Series, Books 1&2
Follow the
Tour
for more chances to enter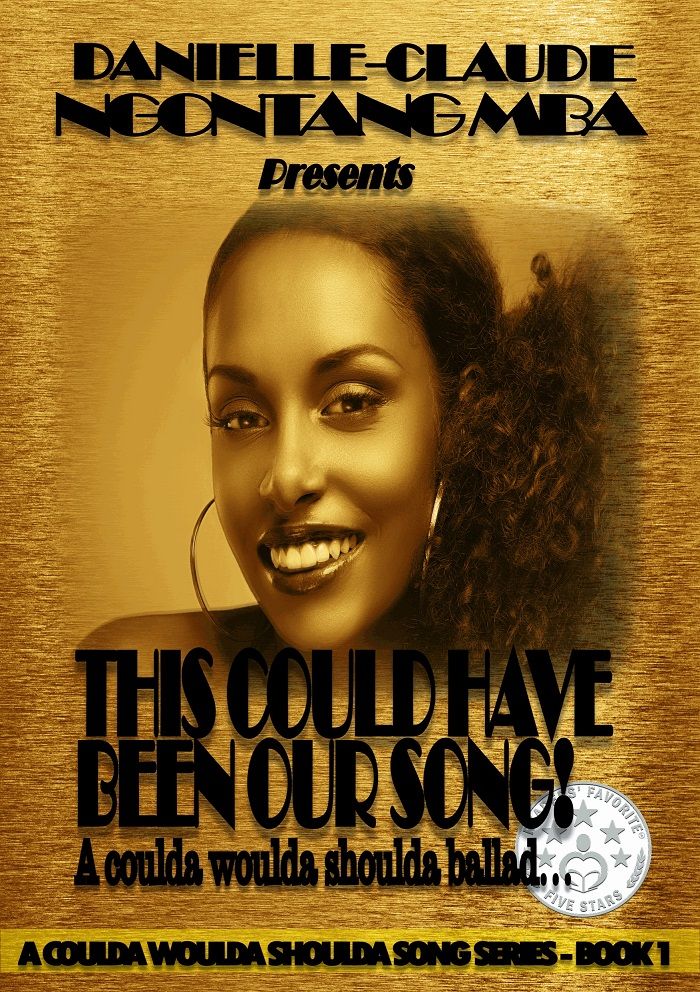 Lucia Mpobo-Riddell could have been a dancer like the rest of women of her family but instead she chose music. Marcus Grant could have been a doctor like the rest of his family but instead he chose music. She also could have not fallen for Marcus on her birthday but she did. And Marcus, he could have told Lucia the truth about his real reason for being in Toronto that night, but he didn't.
Now they have to deal with big reveals and consequences: Marcus almost stealing her job and being force to work on an album together. Marcus, because he couldn't swallow his pride, leave Toronto and go home to London. Lucia, because she just couldn't give up on her first amazing opportunity to produce a whole album.
And to complicate the situation further, the band they're working for is not the easiest one. Mary Gillis, Marcus' on and off flame, still has a hold on him. Greg McMullen, Lucia's close friend and former dance partner is back in town and has been in love with her for years. Then there's Marcus and Lucia, in the middle of their own a professional and personal tug-of- war with each over and the rest of the world. But maybe things could still work out... All things considered, this could have been one heck of a love song!
~~~~~
BUY NOW
This would have been their perfect love song…
It has been two years since Lucia Mpobo-Riddell has made her choice between the two men in her life. She and her beloved would have been perfectly happy if it wasn't for… the constant distractions from her past, her sister Noor's complicated life, her own doubts and fears. Maybe there wasn't such a thing as perfection and this was a lesson that Lucia was going to learn the hard way.
Greg McMullen and Marcus Grant's lives had been affected by Lucia's choice that day in Glasgow two years ago. Since then one had been fighting to keep her when the other had been relentlessly trying to get her back. It soon became apparent to them that she wasn't the Lucia they met and fell in love with anymore. Her life and priorities had completely shifted. To even consider keeping her or just getting her back, they would have to accept it or they would have to let her go. But would they ever be able to do either?
~~~~~
Giveaway
a Rafflecopter giveaway
~~~~~
About Danielle-Claude




"My life journey is like my playlist, amazingly unique but full of contradictions with surprising joys with every song..."
I was born in Quebec City, Canada from Gabonese parents but grew up in Paris and Libreville the Gabonese capital until the age of 18. Are you yawning yet? I am...
I moved back to Canada in 1999 after high school in Libreville to study Cinematography and Digital movie production in Laval University in Quebec then The International Academy of Design and Technology in Toronto. After graduating in 2003, I decided to sell my soul to the corporate world and worked in the Benefit Outsourcing Industry for seven in Toronto before reconnecting with her first passion writing.
"A teacher told me in high school that people didn't read anymore so I decided that I would make movies instead...so that didn't stick…"
I finally went back to school to study creative writing at Georges Brown College in 2010 and 2011. I started to write The Coulda Woulda Shoulda Song Series as an assignment and finished Book One in late 2011 before moving to London.
And the rest as they say is history... Almost two years later, I'm in London and wrote three novels: This Could Have Been Our Song! A coulda woulda shoulda ballad... (Book one) currently available on amazon and soon in iTunes, Kobo, Barnes and Nobles and Smashwords. The sequel This Would Have Been Our Song! Catchy tune and dancers' tales will be released in January 2014 and the third part of the trilogy This Should Have Been Our Song! The happy ever after melody will be released in January 2015. Bird Of Prey, my first mystery romance novel has been released in October 7th, 2013. The first sequel The Plot Thickens (a novella) release date is December 27th, 2013. The second one Polliannah Got Married! will be released in April 2014 or earlier.